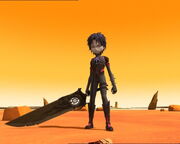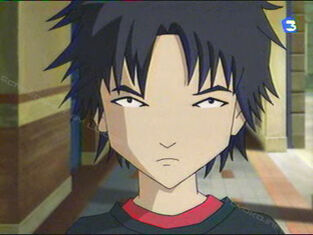 William is a boy who loves Yumi, besides Ulrich.
Looks
He has black sparsed hair. He has a black shirt with red ends and black 3/4 pants.
In lyoko, he has a black suit with two red stripes. His weapon is a giant sword. He
is on X.A.N.A.'s side. the Lyoko sign on his chest proves that.
Personality
INFO
This article is a stub. You can help this wiki by expanding it.
Ad blocker interference detected!
Wikia is a free-to-use site that makes money from advertising. We have a modified experience for viewers using ad blockers

Wikia is not accessible if you've made further modifications. Remove the custom ad blocker rule(s) and the page will load as expected.